Fettuccine in a Lemon Cream Vodka Sauce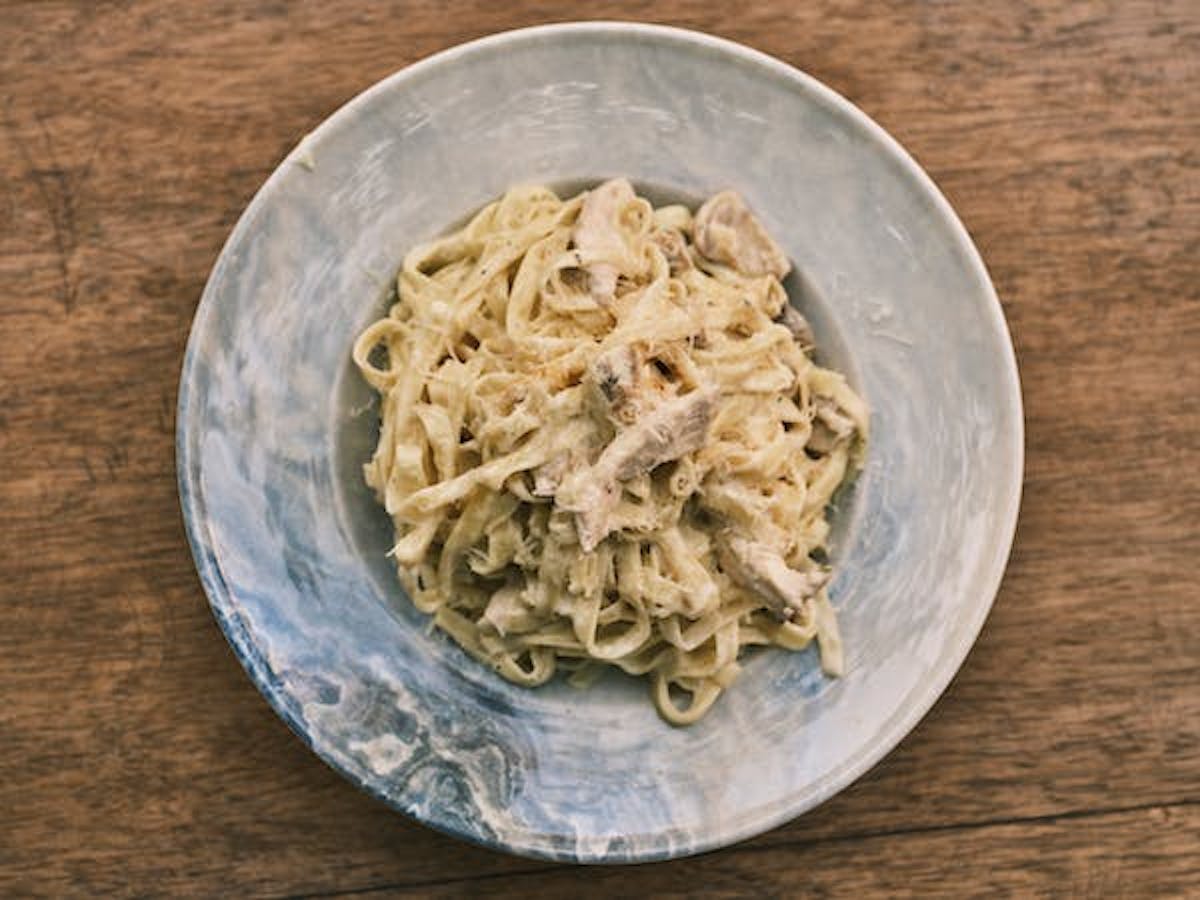 Makes 4 servings.
1 Lbs Da Sesto fresh fettuccine pasta
12 oz whipping cream
1 Lemon (wash well to remove pesticides) Grate lemon zest and juice the lemon
2 Tbs butter
¼ cup vodka
Salt
Fresh ground pepper
½ cup grated Parmiggiano Reggiano
Boil plenty of salted water and cook the fresh fettuccine for 2 to 3 minutes. Remove from water. Keep pasta water.
Melt the butter in a pan at medium heat and add the lemon zest. Once lemon zest begins to become golden add the vodka and flambe (light the vodka on fire). Once the flame dies down add the lemon juice, cream, salt, and pepper. Once pasta is cooked add to the pan and let simmer for 2 minutes. If needed add some of the pasta cooking water to create a sufficient sauce. Add the parmesan cheese, toss and serve.